Osteoporosis & Osteopenia
"I recommend it to anyone and everyone, but especially to those who have an interest in how to better their lives physically and mentally."
– San Francisco Book Review
Vitamin Therapy for Stronger Bones
Men and women at any age benefit from stronger bones!
Millions of people unknowingly suffer from low bone density, which, if left unchecked, leads to osteoporosis. Are you one of them?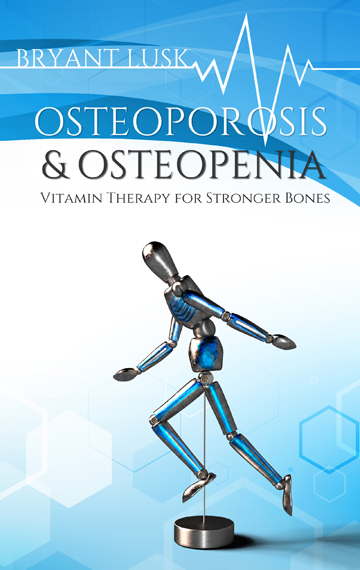 "A refreshing breeze of lasting practicality and information."
– Midwest Book Review: December 2014 edition
The Best Nutrient Balance for a Stronger and Healthier You
Nutrient balance could be the missing link to a stronger and healthier you. Maintaining nutrient balance ensures a strong foundation for every component of your body at the cellular level.
Award winning best selling author